Concealed Carry Class - Missouri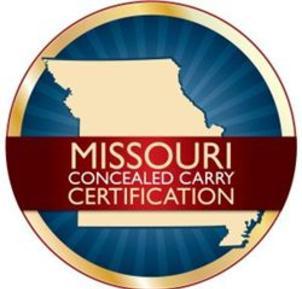 Concealed Carry Class - Missouri
CLASS DATES ARE THE FIRST SATURDAY OF EVERY MONTH
We offer a comprehensive CCW class, taught by a certified instructor, which meets the Missouri state regulations required in order to apply for your CCW permit.

The class is an 8 hour session, and includes a live-fire session. The class covers handgun safety, range safety, the mindset and legality issues of carrying concealed, fundamentals of pistol shooting, safe storage, tips for making your home more secure, how to select a firearm, basics of carry gear and methods of carry, ammunition selection, and the care of a firearm.

Upon successful completion of the CCW class, each participant will receive a certificate of completion, which you would then take to your local sheriff's office to apply for your CCW permit.


Item Info
| | |
| --- | --- |
| Item | Available In Store |
| UPC | 700000462019 |
| Brand | |
| Model | CCW Course - 8 Hour |
| Mfg No | 8HRCCWMO |